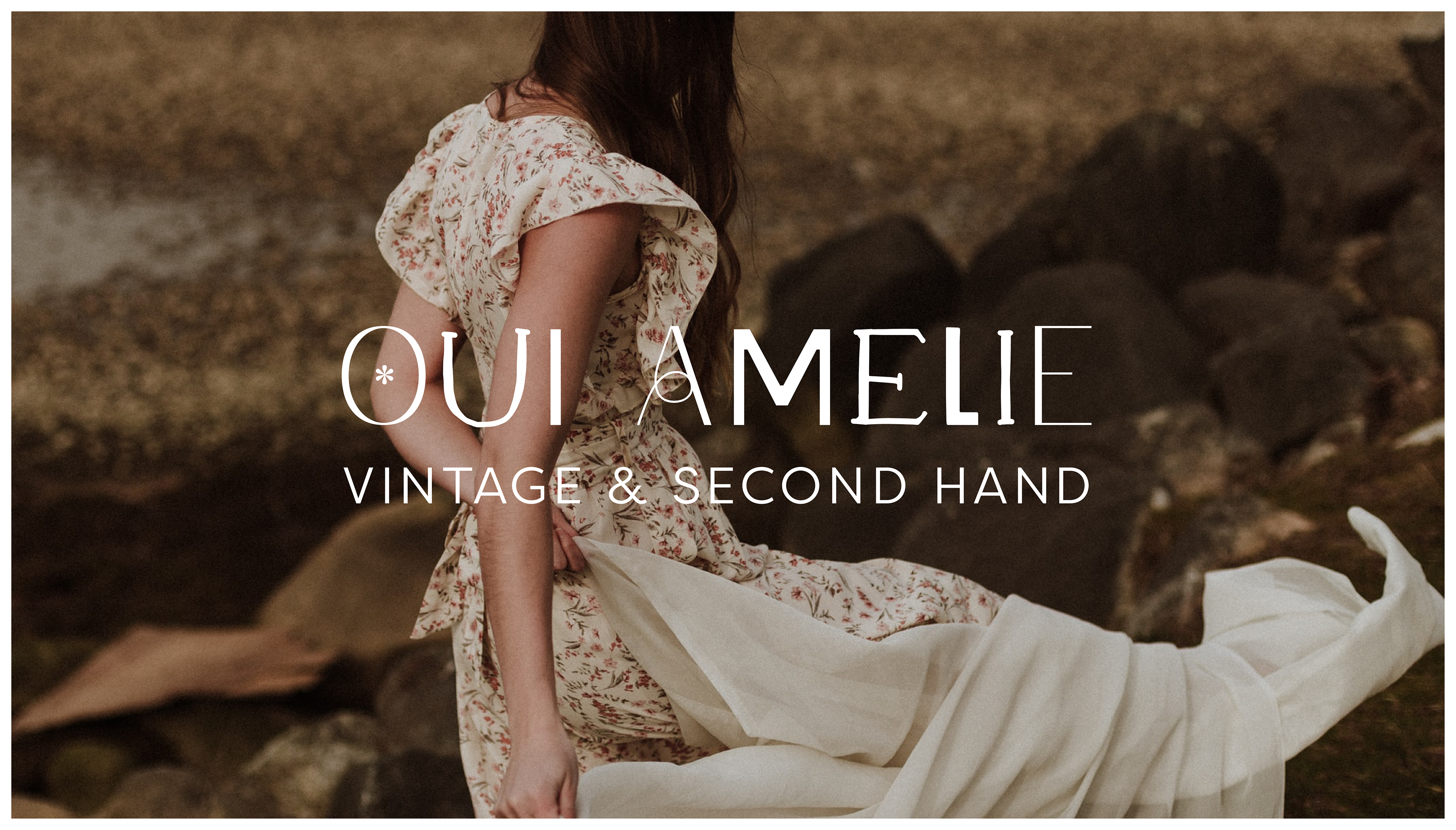 Educational project. We got to work with a real second-hand store for this project, and the assignment was to create a new communicative concept for them. We chose to extend the brief to also include a new tonality for the copy and a design concept.
Every group got assigned a different second-hand store. Oui Amelie is the oldest second hand-store in Gothenburg, Sweden. They have a lot of history and expertise. Oui Amelie is only offering carefully selected women's clothing, with high quality. Their most important unique selling points are that they take a lot of inspiration from French culture, and they offer a unique level of customer care and service. 
Oui Amelie has in real life an anonymous name mainly communicating environmental friendliness. But since the environmental aspect is relevant for every single second hand-store, we chose to come up with a new name suggestion.  In most parts of the world, you only address individuals you know really well with their given name. By using a French, feminine, given name – Amelie – we can communicate inspiration from France, femininity and personal care. 

​​​​​​​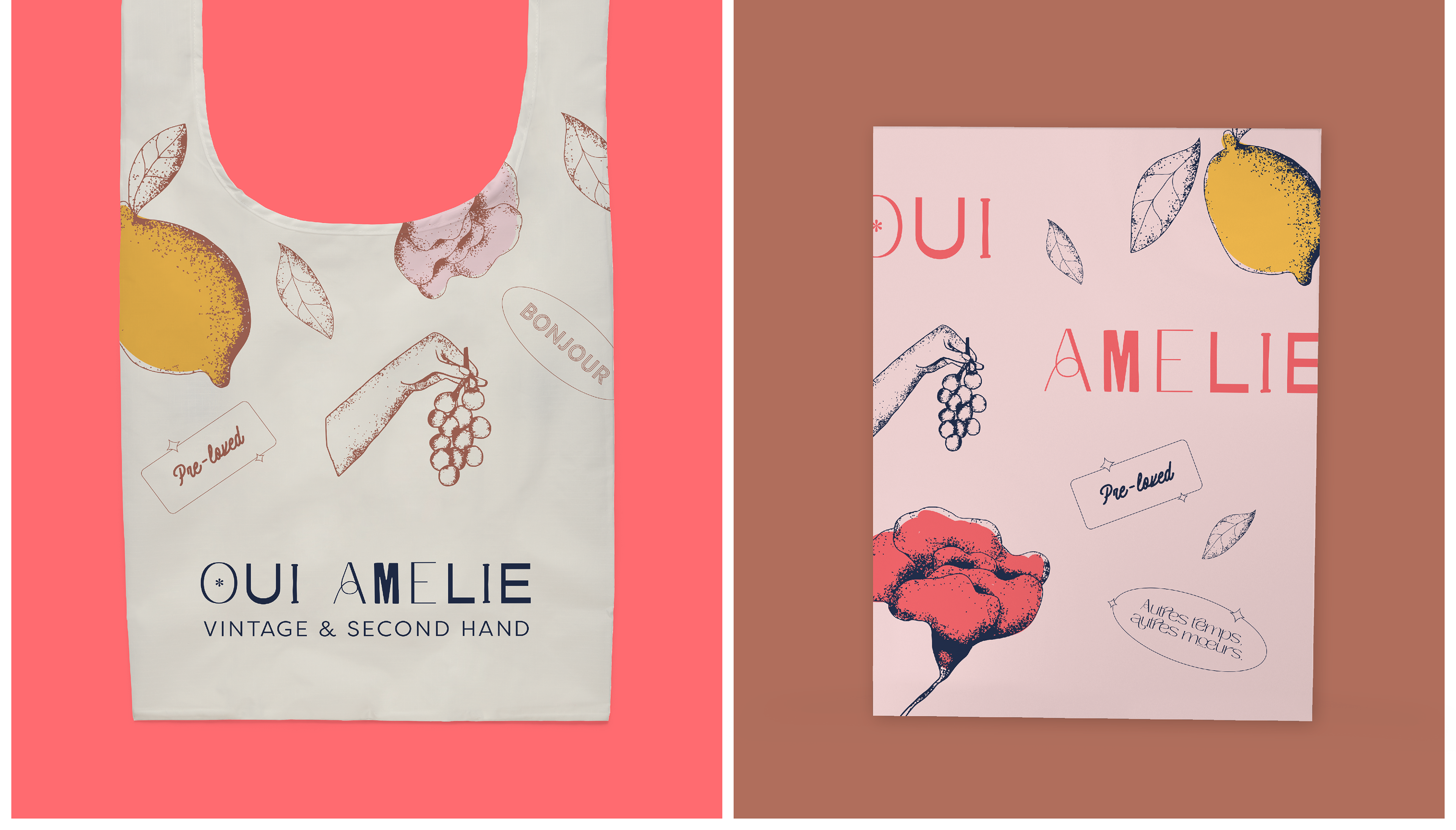 The new concept for all communication, including the visual, is called "not for the amateurs". Instead of trying to make second-hand shopping look and feel more mainstream – which becomes more and more common nowadays – we wanted to do the opposite. Since there are a lot more competitors today than 30 years ago when they started, you have to find your own personality and target audience. Oui Amelie sells odd, romantic and unique clothing – for people that truly enjoy the second hand-look. You don't go to Oui Amelie the first time you shop second hand. And they shouldn't try to make it look any other way.
Art direction together with Ebba Billström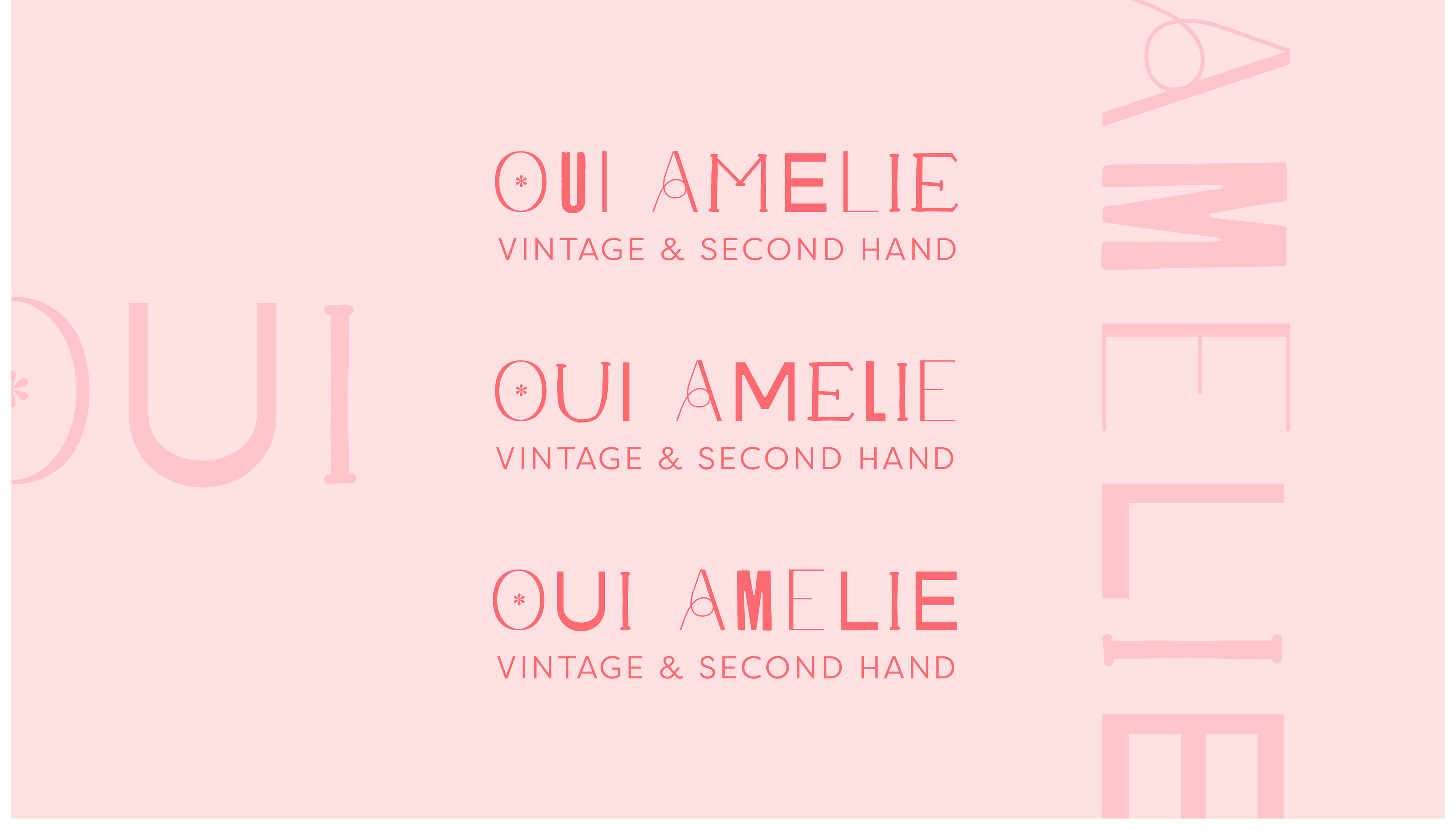 The logotype is a wordmark consisting of not less than five (!) carefully selected typefaces. It's a crazy yet elegant mashup, just like their range of clothing. The logotype may not even look the same every time you see it, just like their range of clothing. It's completely flexible and can be cropped, rotated and... who knows? It's everything you don't expect a logotype to be.